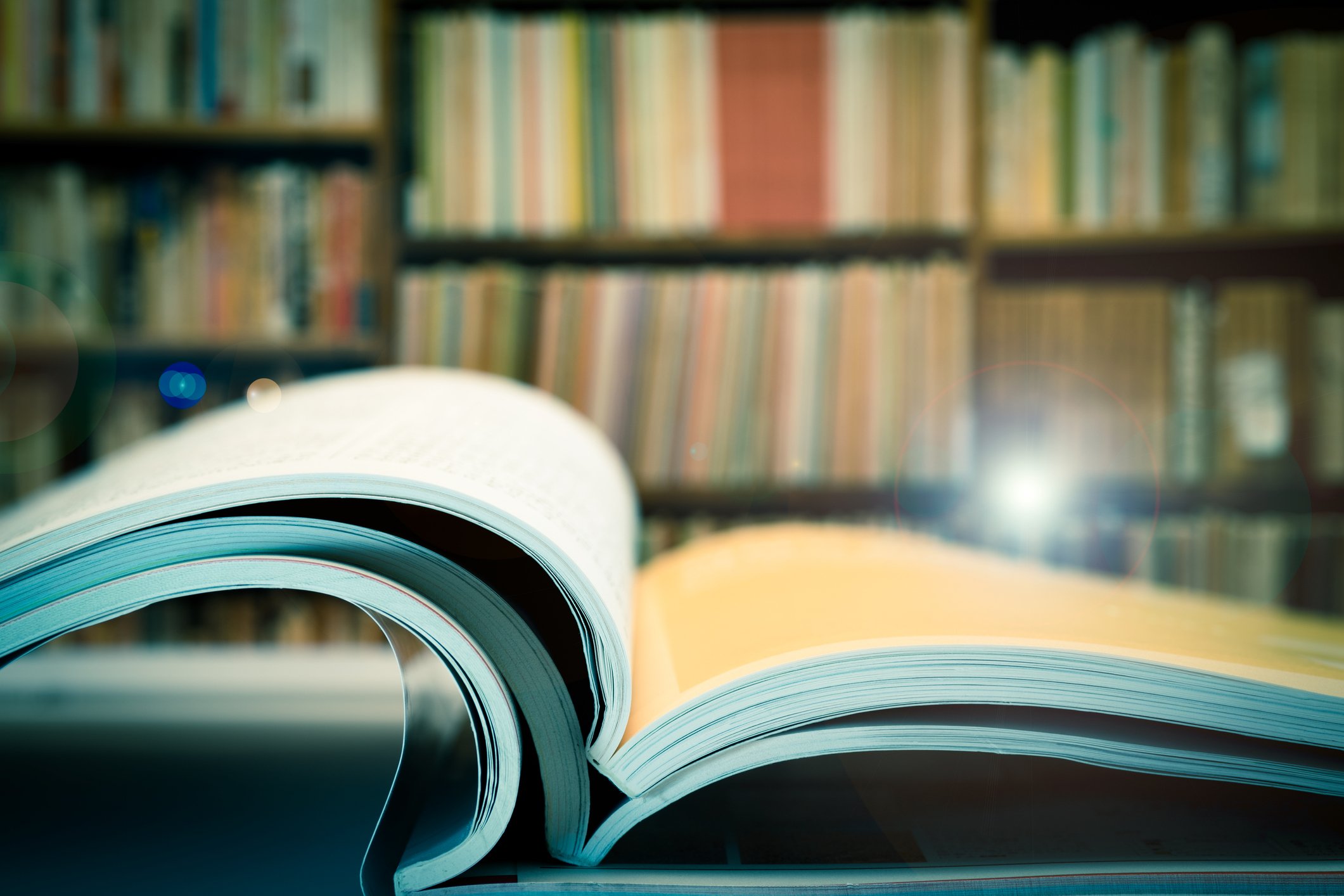 UCicago professors and graduate students among the most cited researchers of 2021
[ad_1]
Over 30 University of Chicago faculty and graduate students were on Clarivate's annual list Highly cited researchers.
The list, which included the president of the University of Chicago, Paul Alivisatos, John D. MacArthur Distinguished Service Professor at the Pritzker School of Molecular Engineering, Department of Chemistry and College, introduced several Polsky-backed researchers who have patented new innovations and launched startups in various industries.
>> See the full list, here.
"It's always nice to know that researchers follow and cite our research. I am also very proud of the current and former colleagues who are on the list. The people in my lab deserve all the credit and recognition, "said Chuan He, John T. Wilson, Professor Emeritus. From He's laboratory, Qing Dai, Xiao wang, Boxuan Zhao, Hi Shi, and Zhike Lu have been recognized. The laboratory's research program covers a wide range of areas of chemical biology, nucleic acid chemistry and biology, epigenetics, cell biology, bioinorganic chemistry, structural biology, microbiology and genomics.
Additionally, he is the scientific founder of AcuraDX, which develops next-generation sequencing technologies (NGS) that allow researchers to map the location of single-stranded DNA (ssDNA) on the genome. The company was founded in 2020 to commercialize the findings from He's lab and this year launched the KAS-Direct ™ sDNA tagging and enrichment kit for researchers.
Founder and President of Coordination Pharmaceuticals, Inc. (CPI), James Franck Professor of Chemistry Wenbin Lin, was also awarded: "I am very happy that the work of my former and current students and post-docs is recognized in this way. I am also very proud that some of the findings from these publications have been translated into the clinic to treat cancer patients who have run out of treatment options. "
In June of this year, CPI announced that the FDA had approved its Investigational New Drug (IND) application to launch a first Phase 1 human clinical study of its new cancer treatment in patients with advanced tumors. The immuno-oncology company relies on a nanoscale coordination polymer (NCP) platform that was developed in Lin's lab. The aim is to develop anticancer products capable of meeting unmet medical needs and improving patient care.
CPI's most recent milestone is among others in Lin's career. "It's been a long process," said Lin, who has researched the development of cancer therapies and various platforms for the past 15 to 20 years.
The annual list identified 6,602 researchers from over 70 countries and regions this year – 3,774 in specific fields and 2,828 for interdisciplinary impact. Names are taken from publications that rank in the top 1% citation for the domain and year of publication in the Web of Science Citation Index.
Other researchers at the University of Chicago include:
// David Awschalom, Liew family professor of molecular engineering, director of the Chicago Quantum Exchange and Q-NEXT, a DOE quantum information science research center run by Argonne National Laboratory. Awschalom is also on the board of directors of Duality, the country's first acceleration program exclusively dedicated to start-ups focused on quantum science and technology.
Launched in April this year, Duality's goal is to help quantum startups bridge the gap between the lab and the marketplace that is a critical barrier to the success of emerging technologies. Led by the Polsky Center and the Chicago Quantum Exchange, Duality is also reinforced by founding partners, the University of Illinois Urbana-Champaign, Argonne National Laboratory and P33.
// Eugene Chang, Martin Boyer professor of medicine, who focuses on the study of gut microbes and how they interact with the host. Chang participated in Polsky's Fall 2021 Collaboratorium, which brings together Chicago Booth students with researchers and faculty who explore commercialization opportunities for their work. His team is developing a comprehensive and predictive diagnostic tool that can define a healthy microbiome.
// Junhong Chen, Crown Family Professor of Molecular Engineering and Lead Water Strategist at Argonne, who launched in 2020 a ten-year strategy focused on advancing water science and engineering through artificial intelligence (Water + AI). "Argonne's 'Water + AI' strategy will potentially transform the water industry by providing cost-effective and socially responsible solutions to many challenges," Chen said in a conversation around World Water Day 2021.
// Thomas gajewski, AB '84, PhD '89, MD '91, AbbVie Foundation Professor of Cancer Pathology Immunotherapy, Professor in the Ben May Department of Cancer Research and Professor of Medicine at the University of Chicago.
Gajewski is also the founder of Pyxis Oncology, which went public in October after filing an initial public offering, which totaled $ 168 million in proceeds. Prior to the IPO, Pyxis also signed a global licensing agreement with Pfizer and raised a $ 152 million Series B funding round to advance its portfolio of potent biologics.
// Jiwoong Park, professor of chemistry, whose research focuses on the science and technology of nanomaterials, in particular two-dimensional layered materials. Park's work is multidisciplinary: he tries to link basic science to very difficult problems that don't have immediate solutions – "and there are a lot of them," he said.
// Sihong Wang, an assistant professor at the Pritzker School of Molecular Engineering, which develops tissue-like pressure sensors that are structurally and functionally integrated into the bionic breast – an implant that aims to restore sensation in patients who have undergone mastectomy. The Bionic Breast Project is led by Stacy Lindau, MD, MA '02, professor of obstetrics and gynecology and medicine-geriatrics at the University of Chicago and director of a research laboratory in the division of biological sciences at the 'University.
The team also includes Sliman Bensmaia, James and Karen Frank Family Professor of Organismal Biology and Anatomy, and graduate student Katie Long, MD / PhD '24 who received a $ 20,000 grant to support her research on breast sensation. .
// Ralph weichselbaum, Daniel K. Ludwig Distinguished Service Professor of Radiation and Cellular Oncology Chair, Department of Radiation and Cellular Oncology, who patented a software package that successfully generates radiation beam angles to more accurately deliver treatment to multiple tumor sites.
Many other notable researchers leading groundbreaking work at the University of Chicago have been recognized. See the full list, here.
[ad_2]