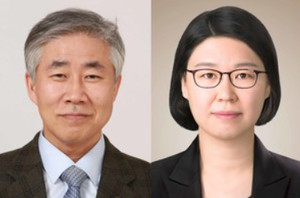 "Some glioma phenotypes have a lower survival rate than others"
An international research team has found that when diffuse glioma recurs there are apparent changes in the tumor cells and that tumors with a specific phenotype have a poor prognosis.
Diffuse glioma is a tumor that arises in the astrocytes of the brain, an incurable disease with frequent recurrences and exacerbation even after surgery or radiation therapy. However, there is little information on the causes of treatment resistance.
The team – led by Prof. Paek Sun-ha and Dr. Moon Hyo-eun of Seoul National University Hospital and Drs. Frederick Varn and Roel Verhaak of the Jackson Laboratory – expanded the longitudinal analysis data collected by the GLASS consortium in 2018 to verify the changes. in genetic and cellular composition before and after glioma recurrence and analyzed recurrent tumor cell data from 304 glioma patients from different angles.
They confirmed that tumor cells change genetically and cytologically during glioma recurrence, and that there are changes in intracellular microenvironment interactions.
The researchers pointed out that this change is important for uncovering specific phenotypes that can be used as prognostic factors for glioma.
Changes in recurrent tumors have three groups of phenotypes – neuronal, mesenchymal and proliferative. Each phenotype formed based on the mutation status of the isocitrate dehydrogenase (IDH) gene, and the team found that they had different characteristics and survival rates.
Although the neuronal and mesenchymal phenotypes are gliomas without IDH mutations, the neuronal has no relation to patient survival rate, while the mesenchymal phenotype has a low survival rate.
The proliferative phenotype occurs in gliomas without IDH mutations and in IDH mutated gliomas that are CDKN2A gene deficient or hypermutated. This phenotype has a low patient survival rate and active tumor growth due to the proliferation of new cells.
The researchers emphasized that these findings provide new guidelines for understanding diffuse glioma progression, help determine patients' disease trajectory, and guide clinical decision-making for recurrent tumors.
"Treatment resistance in diffuse gliomas is an important challenge to address in order to improve the quality of life of patients," said Professor Paek. "Based on the fact that tumor cells change by genetic and microenvironmental factors, we plan to build a predictive model of therapeutic response for glioma."
CELL published the results of the study.