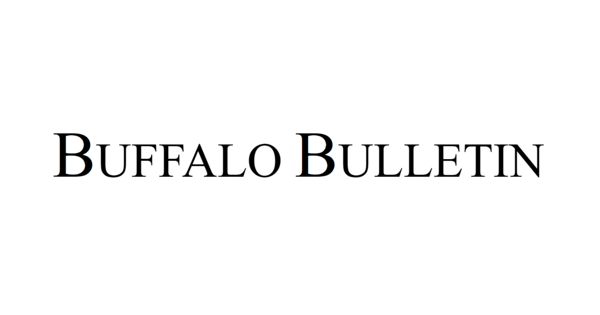 School Choice Program Faces Constitutional Obstacles |
CHEYENNE — Wyoming lawmakers expect to overcome constitutional hurdles on the way to creating a statewide school choice program.
Members of the Joint Committee on Education of the Legislative Assembly heard the prohibitions and obligations on education set out in the Wyoming Constitution on Thursday as part of their meeting at the State Capitol.
Office of Legislative Services Operations Administrator Tania Hytrek told committee members that it could put the state at risk of litigation if a school choice program is developed, and she presented relevant case law. other regions of the country.
Hytrek said this is a complicated issue because of the state's unique 40-year history of school funding litigation and the fact that the legislature has yet to undertake the process. act of creating a school choice program.
There are different options, such as voucher programs, college savings account programs, individual tuition tax credits, and public charters that could be considered.
"There are policy choices the legislature can make to minimize some of these risks – tying education standards to those required by public schools is one. Another may be to set aside funds that are not School Foundation program dollars," she said. "But what we can't answer is if and when such a program were challenged, what would be the outcome under Article 3, Section 36 and Article 16, Section 6, and we don't nor do we know the outcome in the long history of school finances."
Regarding the expenditure of public funds, there are four specific sections that Hytrek believes are relevant to the discussion of school choice programs.
Pursuant to Article 1, Section 19 of the Wyoming Constitution, "No money from the state shall ever be given or appropriated to any sectarian or religious corporation or institution."
Article 3, Section 36 states that "No appropriation shall be made for charitable, industrial, educational or benevolent purposes to any person, society or community which is not under the absolute control of the State, nor to any denominational or sectarian institution or association. »
There are also guidelines in Article 7, Section 8 that provision shall be made by general law for "the equitable distribution of such revenues among all school districts in the State".
No credit may be given to a district or school which has not been maintained for at least three months, and no part of a public school fund may be used for an educational institution at any level whether controlled by a church or religious organization.
Hytrek noted that "the State or any county, township, city, school district, or other political subdivision" may not lend, grant credit, or donate to any "individual, association, or corporation except for the necessary support of poor". ."
These do not speak to the constitutional obligations to education that have been established as standard in the Campbell County School District cases, as well as in Washakie County School District #1 v. Herschler.
Hytrek said there could be arguments that the legislature had failed in its obligation to provide a uniform system of public instruction, or funds were being withdrawn from public schools.
"I would raise three fundamental questions in this area," she said. "The first concerns the adequacy and equity of financing, the second the realization of the basket of educational goods and services and the third the impact on Wyomingfunding system for public schools.
Among the legal requirements presented by Hytrek, Rep. Cathy Connolly, D-Laramie, had her own concerns.
She said she's dealt with stakeholders in the past who wanted to create charter schools that didn't include special education students or had extracurricular activities during school hours that parents had to pay for.
She said private schools with rules and regulations about who they admit or exclude could violate the Constitution.
"Any school that receives public funding is required to educate all children equally and fairly," she said.
Two national school choice advocates came before the education committee to show ways to create a school choice program that works for Wyomingas well as relevant case law if it has given rise to litigation.
Corey DeAngelis, senior researcher at the American Federation for Children, said the state has a free hand when it comes to implementing different types of school choice programs. He recommended withdrawing funds from the general fund or other non-public school credit, or funding the program privately through a tax credit scholarship or savings account program. education savings financed by a tax credit.
"Nineteen states have expanded or adopted school choice programs that allow funding to follow the child into a private school in 2021," he said. "And in 2022, just a few months ago, Arizona won the biggest school pick win in US history. Every family, regardless of income, will be able to take their children's state-funded education money to the education providers of their choice.
Sen. Bo Biteman, R-Ranchester, asked if those states faced any legal battles after passing the legislation.
Other lawmakers doubted they could take action given the extensive constitutional requirements, public education guaranteed as a basic right, and the funding systems in place tied to the mining industry.
DeAngelis said it's more likely than not that states that have adopted a program have faced litigation because "teacher unions, in order to protect the status quo, will use every lever possible to try to trap children in their schools, even though families want an exit option.
However, he said the school choice movement has been successful at the Supreme Court level and it's a friendly environment.
In Carson v. Makin, the court ruled that Maine's exclusion of religious options from the state's high school "curriculum" violated the First Amendment to the U.S. Constitution and removed parents' choice to select a religious school for their student. .
Espinosa c. Montana Department of Revenue has also ruled that states cannot prohibit families from selecting religion-affiliated schools in school choice programs.
EdChoice attorney Leslie Heiner, who has been involved in school choice litigation for the past 20 years, also saw an opportunity to Wyoming to take action.
She said the U.S. Constitution is supreme, and the two recent school choice cases said state constitutions that contain provisions that discriminate against religious persons or religious entities "are contrary to the U.S. Constitution." and cannot be maintained.
She also provided examples of other states that have successfully ensured fairness and equality, as well as the right to choose an educational institution.
"Every state is unique, there is no doubt. But the one thing I've learned after all these years is that school choice programs can be structured to meet your constitutional obligations," she said. "Then yes, Wyoming has nuance, but it is not fatal.