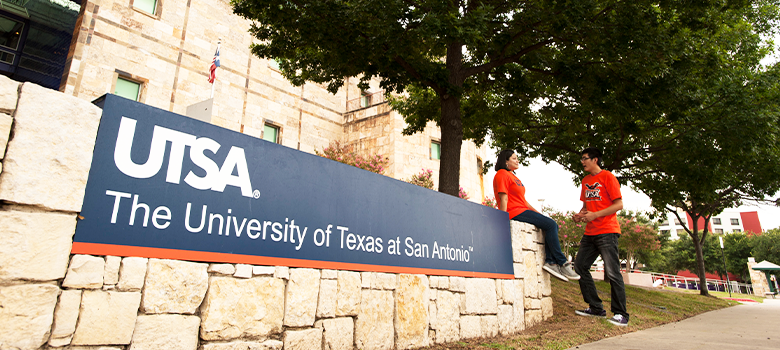 Roadrunners Return to In-Person Learning for Spring Semester as Local Omicron Cases Decline | UTSA today | UTSA
FEBRUARY 7, 2022 — More than 34,000 students will return to UTSA's main and downtown campuses today for in-person learning, heralding the end of the three weeks of distance learning that began the spring 2022 semester.
As students begin face-to-face instruction in traditional and hybrid classrooms, UTSA leaders will continue to monitor local, state, and national COVID-19 trends, working closely with the task force. on public health from the university and with health experts from San Antonio Metro Health, the UT system, and health and government agencies.
Roadrunners who haven't yet are encouraged to roll up their sleeves and get their COVID shots and boosters. On-campus clinics will be held throughout the semester, with the first being held from 9 a.m. to 4 p.m. Thursday, Feb. 10 in the Denman Ballroom at the Student Union (SU 2.01.28). Masking is also strongly encouraged, especially indoors.
UTSA's mandatory testing program will remain in place throughout the spring semester. Visit the Roadrunner Roadmap website for the latest testing requirements, including asymptomatic and symptomatic testing policies, testing locations and times, and self-reporting protocols.
To ensure accessibility, many offices will continue to offer virtual options for student services. Students are encouraged to check the office websites for the latest information on in-person and virtual offerings as the spring semester progresses.
Returning to campus also means returning to the academic and extracurricular activities inherent in the campus experience. UTSA Ambassadors, Honors Alliance and Engineering Ambassadors will hold a Find your way on day one event to help students learn how to get around campus. Research activities will continue.
In-person events and gatherings will resume, taking room capacities into account. In February, for example, UTSA will celebrate Black History Month with more than two dozen events. Some will be in person. Others will be virtual. To connect to RowdyLink to find more information about events, and how to connect with campus life and find student organizations.