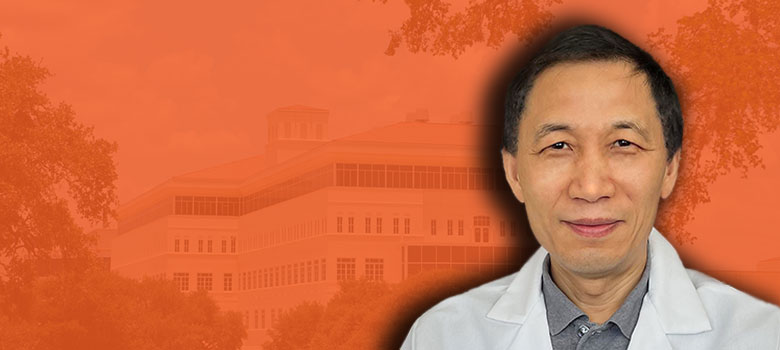 Prestigious NSF Funding Will Allow UTSA Professor to Further Demystify the Body's Metabolic Processes | UTSA today | UTSA
Although studies of protein-derived cofactors were first conducted in genetics by Peter Schultz in 2001, Liu is applying the method to cross-linking chemistry for the first time. This interdisciplinary approach will allow the UTSA researcher and his collaborators to strategically target a specific amino acid and gain a faster and deeper understanding of its function and purpose.
"This continued support from NSF will allow my lab to continue to advance the understanding of structure-function correlations of proteins using unnatural substitution of amino acids by a genetic method," said Liu, Distinguished Chair. Lutcher Brown in Biochemistry at UTSA College of Sciences. "We are the first group to bring the incorporation of non-canonical amino acids through genetic code expansion technology into a new field."
Liu's research career spans over 20 years and has focused on body metabolism. His research expertise includes biosynthesis, enzymology and protein biochemistry. He directs UTSA's Metalloprotein Research Laboratory, which specializes in studying how biomolecules use metals to perform the chemistry necessary for life. His interdisciplinary research has been well supported by the NSF, National Institutes of Health, Welch Foundation, and other funding agencies.
As part of his research, Liu studied cofactors that contain cysteine-tyrosine cross-linking, or a chemical bond that has the ability to stimulate metabolic processes.
When a cysteine-tyrosine cofactor is added to an enzyme, it serves as a catalytic amplifier that speeds up the body's metabolism. By using metalloproteins, proteins that contain metals like copper and iron, certain enzymes can program a protein-derived cofactor to help the body digest and metabolize food much faster.
"This research will lead to a better understanding of the enzymes that control body metabolism," Liu said. "Their proper functioning is fundamental to understanding much of what we know today about nutrition and diseases such as diabetes."
Liu and his team will work with undergraduate and graduate students to provide expertise in studying the catalytic functions of proteins. These experiences will equip Roadrunners with the training they need to prepare for research careers in cutting-edge laboratories. It also aligns with UTSA's strategic mission to provide class-to-career opportunities.
The NSF grant will also contribute to UTSA's mission to prepare the next generation of scientists by supporting outreach activities and curriculum development in the Department of Chemistry. It will enable new distance learning programs and training opportunities for local high school students.