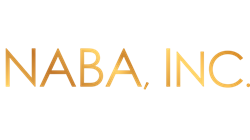 NABA, Inc. and CAQ Form Strategic Partnership to Create Pipeline for Historically Black Colleges and Universities (HBCUs)
"Through this collaboration with NABA, we aim to remove the current barriers to entry that Black students face when exploring a career in accounting, and to increase the number of Black CPAs within the accounting profession. audit of public enterprises." -Julie Bell Lindsay, CEO, CAQ

WASHINGTON (PR WEB)
May 05, 2022
Today, NABA, Inc. and the Center for Audit Quality (CAQ), a nonpartisan organization serving as the voice of U.S. public company auditors, announced a new programmatic partnership focused on supporting students' successful transition from community colleges to historically black colleges and universities (HBCUs). The partnership's work will be managed by NABA, Inc. with a CAQ grant of $1 million over five years. The CAQ investment will provide holistic support, including resources to connect students with mentors and tutors who will support students in their successful progression from two-year to four-year accounting programs.
"HBCUs make up about 3% of higher education institutions in the United States, but they educate nearly 20% of black professionals. NABA's current work to create educational pathways that help Black students transition from high school and community college to HBCUs through articulated agreements is a critical part of creating pipelines of diverse accounting, business and financial talent. and solid. Our partnership with CAQ positions us better to engage and provide students with comprehensive support services that ensure their journey to higher education is both manageable and successful on a large scale. – Guylaine Saint Juste, CEO and President, NABA, Inc.
Recent CAQ research on the pipeline indicates that while Black and African American community college students are the most open to accounting, those numbers drop significantly when it comes to choosing an accounting degree over other. other fields of activity.
"While public company audit firms have made progress on diversity, we can and must do more to diversify the talent pool. We need to better understand what drives the gap between openness to accounting and ultimately no degree, especially for Black community college students who in our research have shown the higher level of interest. We believe there is a tremendous opportunity to do more to engage these students," said Julie Bell Lindsay, CAQ Executive Director. "Through this collaboration with NABA, we aim to remove the current barriers to entry that Black students face when exploring a career in accounting, and to increase the number of Black CPAs within the accounting profession. audit of public enterprises."
As part of the partnership, NABA will have access to the resources of Accounting+, a multi-year, profession-led initiative to grow the profession's diverse talent pool and communicate the profession's progress on diversity initiatives. , equity and inclusion.
CAQ member firms, Deloitte and CliftonLarsonAllen, also support the NABA program.
About NABA

The National Association of Black Accountants (NABA, Inc.) is a nonprofit association dedicated to closing the opportunity gap for Black professionals in accounting, finance, and related business professions. Representing more than 200,000 Black professionals in these fields, NABA advances people, careers, and mission by providing education, resources, and meaningful career connections to professional and student members, consistent with our motto principle: Lifting as We Climb.
About the Center for Audit Quality

The Center for Audit Quality (CAQ) is a nonpartisan public policy organization serving as the voice of auditors of U.S. public companies and issues related to public company audits. The CAQ encourages high quality performance by auditors of US public companies; brings together capital markets stakeholders to advance discussion on critical issues affecting audit quality, U.S. public company reporting, and investor confidence in capital markets; and using independent research and analysis, advocates for policies and standards that strengthen and support the effectiveness and responsiveness of U.S. public company auditors and audits to dynamic market conditions.
Share the article on social networks or by e-mail: