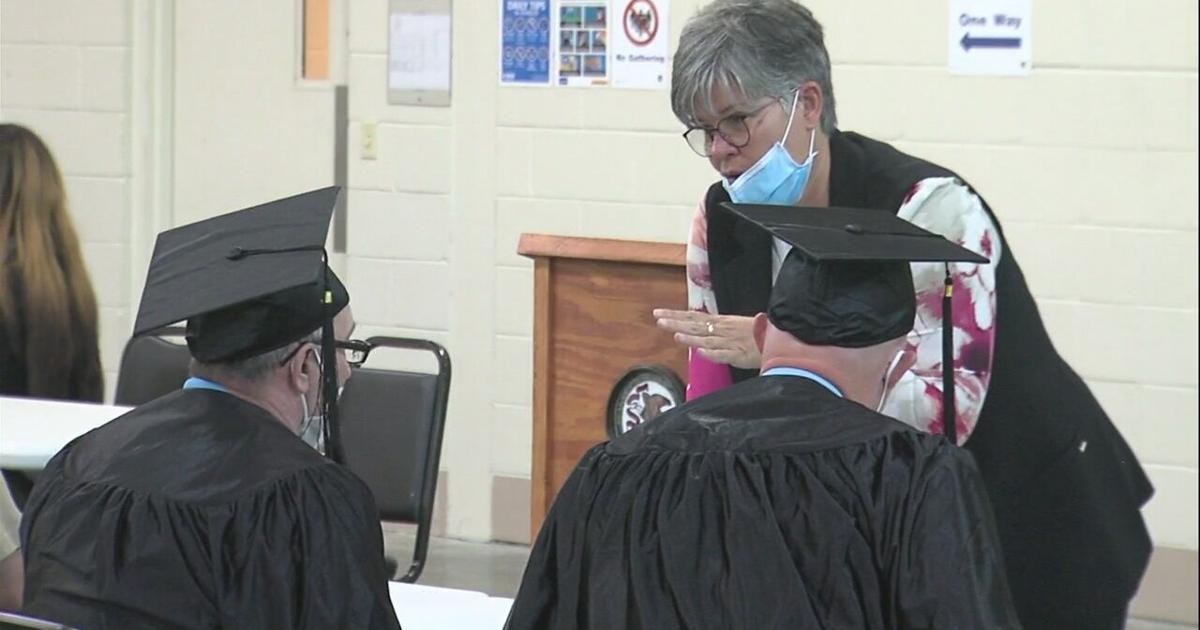 Murphysboro inmates graduate from welding program | News
Eight inmates are looking for a second chance.
"There's no doubt in my mind that these guys won't make it," said welding instructor Lee Bugg.
To help them succeed, each earned their certification after completing the welding and technology program in a ceremony at the Murphysboro Life Skills Re-Entry Center.
"I give them the basics," Bugg said. "I teach them the basics. Teach them how to solder. Show them what's expected."
The course lasts five weeks and has 150 core curriculum hours.
State Senator Terri Bryant was on hand to give words of encouragement to the graduates.
She says putting inmates back on the streets without life skills can lead to reincarceration.
"We sentence you to a lifetime of recidivism," Senator Bryant said. "There's no reason why you can't find a job the day you get out of here."
Bugg says industries like railroad and trucking are just a small sample of ready-to-hire jobs
"Southern Illinois is teeming with manufacturing and metal fabrication opportunities," Bugg said. "By giving these guys this job, it shows the industry that we want to put them back on the map."
One of the main goals of the program is to give inmates an alternative that does not involve returning to prison.
"From talking to a lot of these guys, a lot of times it's mostly because they don't have an opportunity," Bugg said. "They don't have an open door for them. They don't have a skill that they can put on paper to earn the money they need to live. So they find alternative ways which aren't always legal. ."
Now that graduates have a new job, Bugg stresses that it's up to them to make the most of it.
"From now on, it's up to them to use those tools," Bugg said. "To go out into the world to find that job that best suits their needs and those of their families."