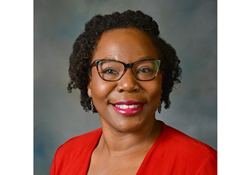 Mercy College Receives $ 1.9 Million Federal Behavioral Health Education Grant
Dobbs Ferry, NY (PRWEB)
06 Aug 2021
Mercy College received a $ 1.9 million grant from the federal Health Resources and Services Administration through its Behavioral Health Workforce Education and Training (BHWET) program. The grant will fund Mercy College's Interdisciplinary Health Education Learning Program (IHELP), which will train graduate students to work with at-risk youth.
The grant will be administered over four years to allow IHELP to expand graduate internships that serve children, adolescents and transitional age youth who have or are at risk for behavioral health disorders. Integrating behavioral health care into primary care settings will be a priority in communities that are medically underserved and in need of behavioral health professionals (i.e. school counselors, mental health counselors , marriage and family therapists and occupational therapists) improving their educational, mental and physical health outcomes. With the support of the Health Resources and Services Administration, IHELP Fellows will engage in transformative educational experiences, which will impact many communities in need after graduation.
"Mercy College is thrilled with this grant opportunity to train graduate students trained in communities of color and medically underserved communities," said Cynthia Walley, Ph.D., chair of the counseling department at Mercy College. "These behavioral health care offerings will help ensure that at-risk youth receive the support they need so much. "
Students graduating from Mercy College's School Counseling, Mental Health Counseling, Marriage and Family Therapy, and Occupational Therapy programs will be eligible to become IHELP Fellows. The 29 IHELP fellows will receive enhanced academic courses and experiential interprofessional training in prevention and clinical intervention for behavioral health disorders, as well as financial support. Professors and internship supervisors will also receive interdisciplinary and interprofessional training.
The grant will be funded at Mercy College by Walley as well as Minerva Guerrero, Ph.D., assistant professor and director of the mental health counseling program; Francine Seruya, Ph.D., professor and director of the occupational therapy program; Lisa McHale, Clinical Assistant Professor, Clinical Director of the Counseling Department; and Lastenia Francis, Ph.D., lecturer and director of clinical placement for the Marriage and Family Therapy program.
About Mercy College

Founded in 1950 by the Sisters of Mercy, Mercy College is an independent, coeducational college that offers more than 90 undergraduate and graduate programs and certificates in five schools: business, education, health and natural sciences, liberal arts and social sciences and behavioral. The vibrant college culture is supported by a diverse student body from across the region. The College offers campuses in Dobbs Ferry, Bronx and Manhattan as well as online offerings.
Share the article on social media or by email: