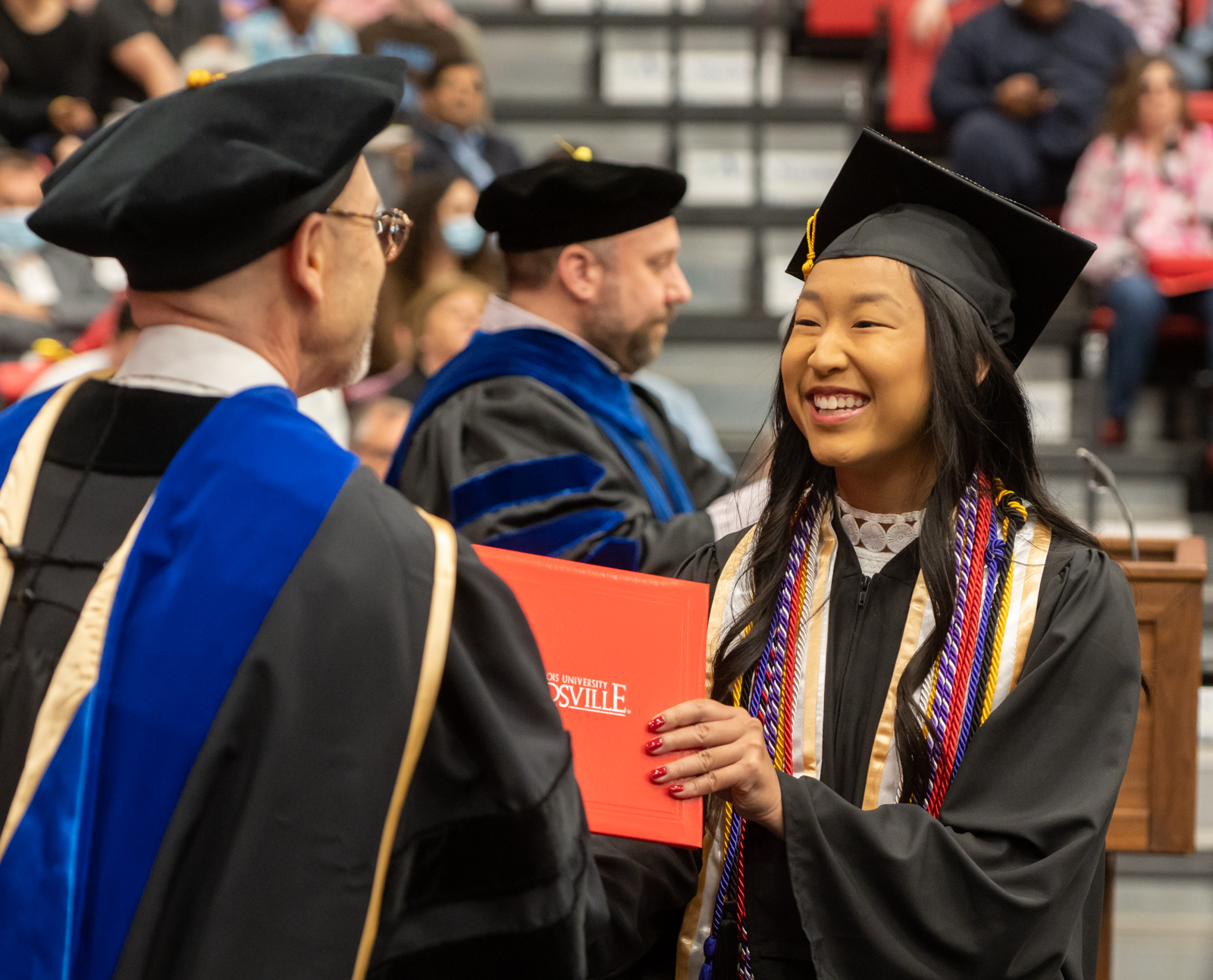 "Live in your own present," says SIUE graduate at start
Southern Illinois University Edwardsville held commencement drills in the Vadalabene Center's first community arena Friday and Saturday with ceremonies honoring thousands of eligible graduates.
Provost and Vice Chancellor for Academic Affairs Denise Cobb, PhD, conferred degrees on graduates of the Graduate School, as well as business schools; Feeding with milk; and Education, Health and Human Behavior Friday. She also led the Saturday graduation for the College of Arts and Sciences (CAS) and the School of Engineering (SOE) on Saturday.