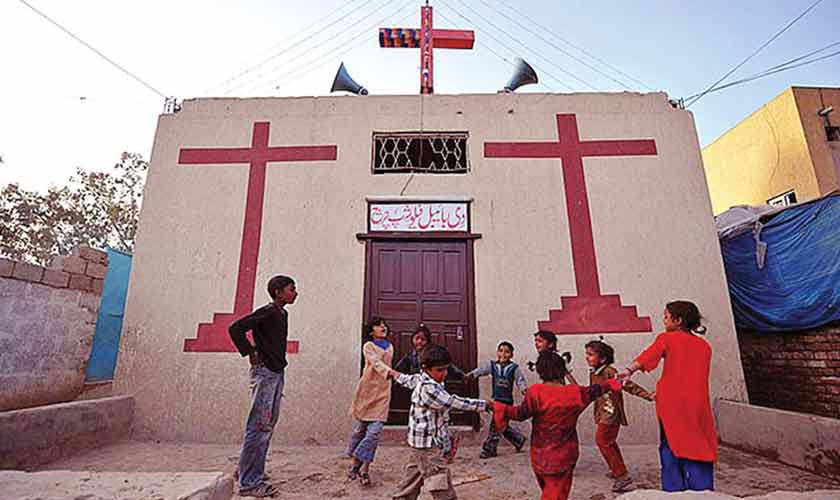 Lagging behind | Special report
Separate data on literacy and education show that the country's religious minorities are not enjoying the fruits of the state's commitment to the right of all citizens to basic education and the policies of successive governments. in pursuit of this objective. 5and The population census, for example, showed that while the overall literacy rate in 1998 was 45%, the Christian literacy rate was 34%, that of the Jati (caste) Hindus around 19%, scheduled castes 17% and others (Buddhists, Sikhs, etc) 23 percent. Thus, people belonging to religious minorities were almost half as likely to be literate as an average citizen.
The results of 6and The censuses carried out in 2017 were disputed by several stakeholders and are therefore not useful for a comparative analysis.
A survey conducted this year by the Punjab Bureau of Statistics on "Women's Social and Economic Welfare" showed that a higher than average illiteracy rate (64% compared to 36%) persists among women belonging to minorities in the province. While around 36% of the general population is illiterate, only around 36% of women in minority communities in Punjab are literate. Previous data trends had shown that Punjab was leading in literacy in the country. It is therefore feared that the literacy level of minority women in other provinces and territories may be even worse.
The persistent gap in literacy rates reflects socio-economic marginalization and lack of opportunities for marginalized sections. It is also a challenge faced by policy makers, as above-average illiteracy rates among specific groups tend to persist for generations, making it difficult to achieve desired levels of literacy. The dream of "inclusive and quality education" as part of Sustainable Development Goal 4 by 2030 seems elusive.
In addition to affordability issues, children from minority communities face some specific barriers to accessing education. These include discrimination in the school environment and textbook content, seen as contributing to problems such as out-of-school children, dropouts and low learning outcomes. Even a targeted intervention aimed at inclusion – such as a 2% quota for higher education admissions – fails the test of implementation.
The Single National Curriculum (SNC) introduced by the previous government maintained religious content in textbooks introduced during the period 2020-2022. Social studies and language textbooks contain material based on the dogmas and practices of the majority religion in 20-40% of courses. After parents and educators raised objections to the content, the government issued a directive in textbooks that "non-Muslim students cannot be forced to study these parts".
Concretely, students from minority communities cannot refuse Islam-based courses in a compulsory subject, as this may impact their exam scores and their safety and social acceptance.
In addition to making education discriminatory in terms of religious instruction and increasing the potential for religious conflict, the SNC's proposed curriculum adds to the problems of learning losses and increased learning poverty for children. students belonging to minority faiths.
Last year the Supreme Court requested a report from the Department of Education and Skills Training on whether the SNC is complying with Article 22(1) of the constitution which states that "no person attending an educational institution shall be required to receive religious instruction, or take part in a religious ceremony or attend a religious worship, if such instruction, ceremony or worship relates to a religion other than his own". Some National Curriculum Council officials tried to mislead the Supreme Court during the May 10 hearing by saying that the SNC met the requirements of the constitution. Ultimately, the bench was compelled to order a meeting among the stakeholders to come to an understanding of the intent and interpretation of the constitution in this regard.
Among religious minorities, Christians showed better literacy rates than other groups. This is due to schools that were historically run by church missions and often lauded for their role in providing quality education. Some of these schools suffered immense losses as part of the nationalization policy of 1972 and the Islamization campaign of the following years. Although a policy of denationalization was introduced in the 1980s, only about half of nationalized schools have been returned to their rightful owners. Many of these schools have lost much of their glory and character.
The Center for Social Justice recently conducted a survey of 43 Christian schools in eight districts of Punjab. It showed that Christian students lag about 12% behind their Muslim classmates in achieving education levels. Many schools were in dire need of improvements in infrastructure, administration, and trained and properly paid teachers. None of the hundreds of Christian schools are among the beneficiaries of the Punjab Education Foundation, which funds needy schools.
The children and citizens of Pakistan should not have to live under educational policies that establish and sustain discrimination based on religious differences. Discrimination is visible in policy measures as well as in results. Inclusive democracy and a cohesive social order can only be achieved by removing all discriminatory measures from educational policy.
---
The writer is a researcher,freelance journalist and human rights activist. He can be reached at [email protected]