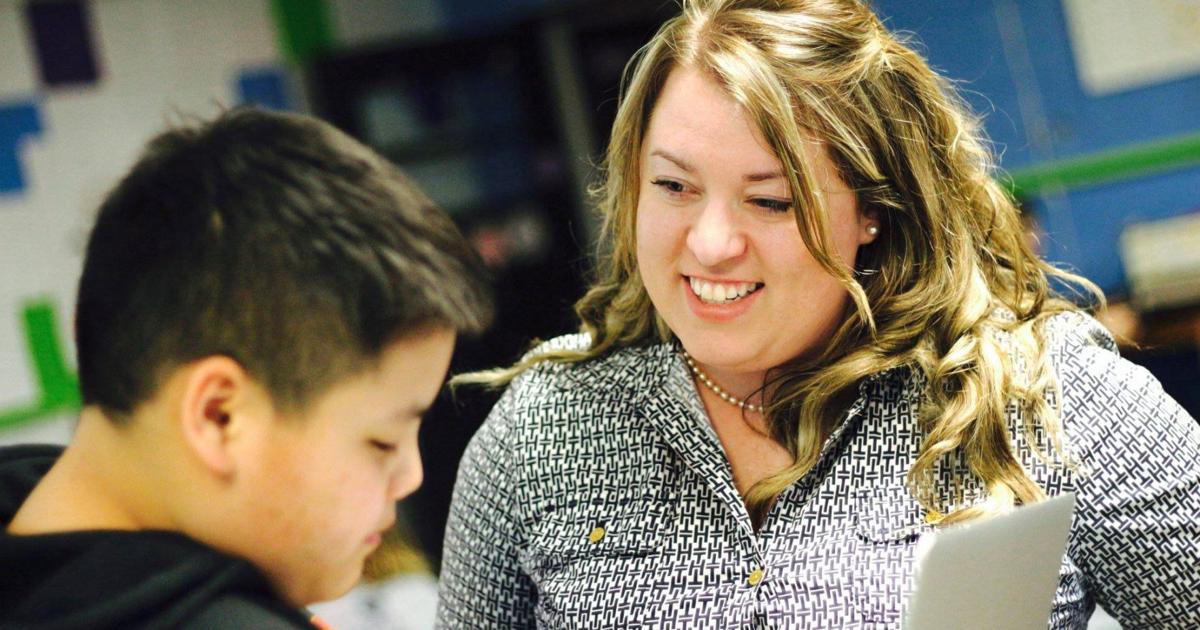 La Crosse teacher Maggie McHugh wins National University Teacher Award | Local news
A teacher from La Crosse was named the Midwestern Regional Laureate of the National University Teacher Award, receiving a monetary award for student development and a full scholarship for a master's program at the National University.
Dr. Maggie McHugh of École Polytechnique La Crosse was chosen as the best teacher in the region for her "inspired teaching" and her commitment to helping students engage, to build their confidence, to encourage them to make their voices heard, motivate them to succeed and foster an inclusive environment. environment.
McHugh was awarded $ 10,000 to support student success and a full scholarship to earn a Masters in Social and Emotional Learning (SEL) at National University. Based in San Diego, National University System is a nonprofit organization that supports adult learners and underserved populations.
McHugh and his fellow 2021 Laureates will work with NU's Harmony SEL and Inspired Teaching and Learning programs, receiving training in communication and advocacy through a method grounded in social and emotional development. The winners will also be eligible for the National University Teacher Award, which comes with a prize of $ 50,000. The recipient will be named at a later date.
"Teaching is the core profession — the profession that makes everything else possible. Teachers are the biggest influence on student learning in school and play an important role in helping students grow socially and emotionally as well as academically, said Dr Michael R. Cunningham, Chancellor of the National University System. "The National University Teacher Award is one way for us to celebrate the contributions of inspiring teachers who give so much to their schools and communities and help children reach their greatest potential."
McHugh is dedicated to tailoring education to the student, with each student designing an interdisciplinary project based on an issue that interests them personally. Each project explores multiple topics, and students are able to "learn from their mistakes, iterate on perseverance, and think about growth".
During the virtual presentation of the National University Teacher Award, McHugh said that she "sits with the students, I walk beside them, I listen very carefully to each student with an open mind and heart. I am intentional with every word choice, my questions, my affirmations, guiding students to be the best version of themselves. Not my version, but the version they can see for themselves …
Garret Zimmerman, The principal of La Crosse Polytechnic praised McHugh, noting that his "bubbly personality" is present "every minute of the day."
"She's someone who doesn't just talk, she walks the walk," Zimmerman said, McHugh devoting as much time to each student as he needs. "She is the one who makes students feel that they are being taken care of individually, but also within the classroom and school."
Zimmerman, and professor at the Polytechnic of La Crosse Kelsey Monroe, both expressed their hope that McHugh will someday teach their own children.
"She uplifts everyone around her, and the passion that she has you can see every step of the way. She brings such love for teaching and wants everyone to do their best," Monroe said, heartbreaking. "I'm a better teacher to work with her … She strives to have such incredible expectations for the students and never gives up."