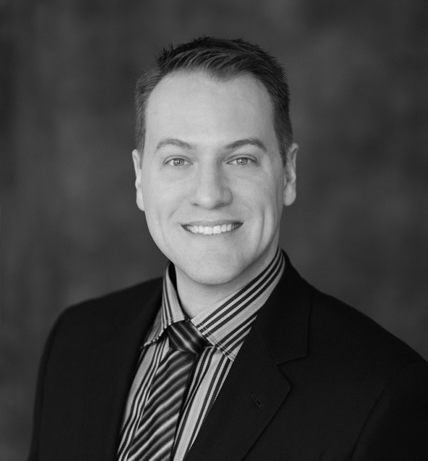 Candidates for election – City Council
Name: Philippe T. Gagnon Jr.
Address: 91 Gordon Farms Road
Education: Master of Commerce, Bachelor of Economics, Bachelor of Business Administration
Personal informations: Married with three school-aged children.
Use: Senior Credit Officer – Vice President, recipient of the National Industry Award for Innovation in Banking from NACHA.
Political and community experience: Currently; member of the school committee, member of the Gorham revolving loan fund – vice-president, formerly; chairman of city council, vice chairman and various committees, Gorham Economic Development Corp. Community; Gorham Celebration Committee of Incorporation 2011 (Gorham Founders Festival – Founder), Big Brothers Big Sisters Board of Directors.
Why are you running for office and how will your experience benefit City Council?
The need for leadership and thoughtful guidance for our needs in the capital, at the city and school levels, will require someone with my experience and desire for responsibility. I defended the creation of the facilities committee when I was part of the school board, I pleaded for a joint collaboration with the city council and I await the presentation of the study on the facilities this fall. An example of how I am a pragmatic and solution oriented leader; With the full support of the school board, I was able to find a solution during Covid to use the municipal building to bring students back to high school as a campus. As a city, we will continue to grow, which means we need to better plan for this growth. I focused on sustainable growth while on the school board and feel I can continue to move Gorham forward with my return to city council.
What do you think are the major issues in our community and how could they be addressed?
The challenge for any community is to retain its uniqueness, while meeting the needs of a constantly growing city. Our village centers and commercial areas should be a priority to attract businesses and diversify our tax base. Gorham is at a crossroads with residential growth, which is straining our capacity within our school system. The need to address and defend what Gorham can afford in expanding schools, at all levels, should be the primary focus. As a former member of the high school construction committee, I am in a good position to help move these projects forward. As a former city councilor and president, I have sought committees to expand our conservation and trail efforts, expansion and improvement of the Little Falls fields and the community center, while minimizing the impact on our property taxes. I continue to believe that a tax, no matter how noble its original intention, is always a burden on its citizens.
---
Name: Lee pratt
Address: 16 Elliott Road
Education: Cheverus 2000 High School, Husson University 2004, BS Business Administration with a concentration in Finance
Personal informations: I am a long time resident of Gorham. My wife Nicole and I are raising two children, Colby and Maci, who attend the Gorham school system.
Use: CFO ODAT Machine Inc. in Gorham Industrial Park
Political and community experience: I am currently president of the municipal council. While on the board, I served on the finance committee, the jetport noise reduction committee, the chair of the capital improvement committee, the chair of the industrial park steering committee and as a liaison. acting with the Gorham Economic Development Committee. I was also recently appointed to represent Gorham on the Cumberland County Finance Committee. I sat on the town planning council for four years. While on the planning board, I served on the ordinances committee. I like to train young athletes in my free time.
Why are you running for office and how will your experience benefit City Council?
I am looking to be re-elected to the city council because I love this city. My family has been rooted in this community since 1856. I cherish our community and I want it to remain that way: a community. I also run a business based in Gorham and have children in the Gorham school system which gives me a unique perspective on financial matters. I chair the industrial park steering committee and would like to see this until the final approval and sale of the lots. I was also recently appointed to the Cumberland County Finance Committee to represent Gorham, which requires an elected official to fill this position. I like working with all municipal departments and finding solutions to the problems that arise in our city.
What do you think are the major issues in our community and how could they be addressed?
The biggest problem affecting our city is the relationship between residential growth and business growth. We need to make it known that Gorham is open and working for our businesses. I have worked diligently with companies organizing meetings during the pandemic, sponsoring items to help increase funding options, and shifting the economic director from part-time to full-time. Residential growth can also be managed by encouraging growth with the least impact on our school system, such as homes 55 and over and mixed-use buildings where you attract a population with the least impact.
Another problem that I have found is that citizens feel their voice is not being heard. Anyone who has contacted me has received a response, usually in the form of a phone call. I believe people deserve the respect to have their questions answered, because that's what elected officials
are there for. I believe in open communication with my fellow citizens, I enjoy hearing their concerns and answering questions about things going on around town.
---
Name: Paul smith
Address: 46 Phinney Street
Education: Graduated from Gorham High School and SMVTI
Personal informations: Married to Paulette Smith for 25 years. We have 5 children together, 9 grandchildren and 1 great-grandson.
Use: State of Maine, Gorham School Dept, Town of Gorham, currently independent contractor
Political experience: I served a 3 year term on Gorham City Council.
Why are you running for office and how will your experience benefit City Council?
I am a candidate for the office to work tirelessly for the residents and to uncover waste and inefficiency. My experience will benefit City Council as I have lived in Gorham my entire life. I care deeply about the city and the people. I will work to reduce taxes so that older residents can afford to stay in Gorham. I will continue to find ways to manage growth to balance the impact of growth with the need for housing so that our children and future generations can return to Gorham if they wish.
What do you think is the biggest problem in our community and how could it be addressed?
Increased residential growth has been and continues to be a problem for Gorham. I think we need to come together, council, city staff and taxpayers to work on this issue.