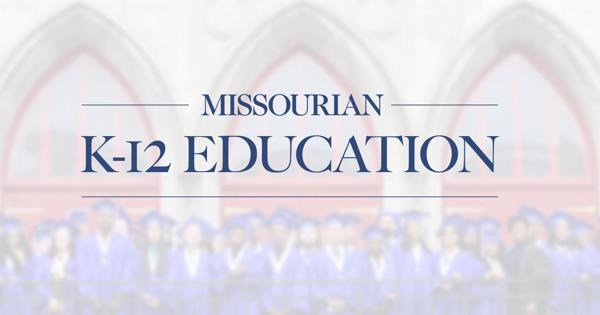 Camp offers hands-on learning for middle school students in STEM | K-12 Education
A free educational program at MU that invites children to learn about science, technology, engineering and math offered a new day camp Saturday for middle schoolers.
Co-hosted by the Division of Inclusion, Diversity, and Equity, College of Education and Human Development, and College of Engineering, MU offers events for K-5 students in part of the STEM Cubs educational program since 2017.
This year, a new program called Middle Connections launched, inviting students in grades six through eight from underrepresented and low-income backgrounds to gain hands-on STEM learning experience.
"We're really excited to have Middle Connections," said Glenn Gilyot, graduate student coordinator for STEM Cubs and creator of Middle Connections. "We want Mizzou to feel like home, bringing the kids in early and babysitting them, we love that."
The program offered two half-day sessions, with campers constructing energy-efficient building models in the morning and exploring how viruses spread in the afternoon. Middle Connections participants had the option of registering for one or both sessions.
During the afternoon session, enthusiastic and talkative college students introduced themselves to their table mates before starting the first lesson.
They each received a packet to record their outbreak findings throughout the afternoon, with eager discussion and collaboration encouraged.
At the first of four stations examining virus transmission, children sprayed a bottle of water with food coloring on paper towels and measured the distance, observing how distance affects droplet transmission.
Next is the Analogue Materials Station which explored whether all materials are effective barriers to droplet transmission. The children held different materials against a plastic-covered wall to see which would be the most effective at preventing the liquid from reaching the plastic.
At the third station, children looked through microscopes to compare different types of face masks.
Finally, the students sprayed GloGerm, a product that illuminates the presence of germs, onto dry-erase markers, stained some, then examined their hands under a black light to see how the germs were spreading.
"We're really excited to have had the opportunity to explore how kids think about role models and viral transmission," said Rebecca Rawson, one of five Middle Connections class leaders.
STEM Cubs offers three camps throughout the year, exploring different topics at each event with undergraduate and graduate students leading the classes. At camp this summer, STEM Cubs participants learned about electricity, plant cells versus animal cells, and bridge engineering.
The Veterans United Foundation funded all three sessions of this year's STEM Cubs camps, and lessons for Middle Connections were funded by grants from the National Science Foundation.
Jenn Brown, Director of Access and Outreach Initiatives, K-16 in the Office of Access and Leadership Development, said, "We want to find ways to support and connect all students, and to move them forward so they're ready after high school. We want them to know all of their options."