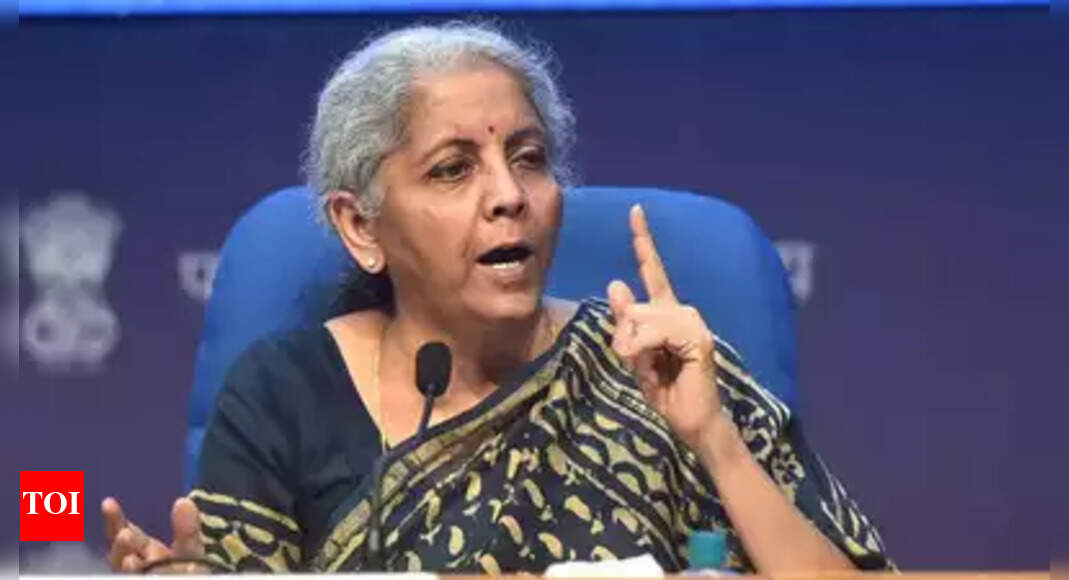 Blessings of Sri Krishna my strength: Nirmala Sitharaman | Mangaluru News
UDUPI: "The Grand Pontiff of Pejawar, the late Sri Vishwesha Thirtha, was a beacon of light for all that Hindu dharma professes. In his lifestyle and mindset of absolute sacrifice, he spread the message that is needed to serve society. It is the blessings of Sri Krishna of Udupi that give me strength in life," Union Finance and Trade Affairs Minister Nirmala Sitharaman said.
She was speaking after the inauguration of the Sri Krishna Balaniketana extension block in Kukkikatte on Saturday.
"I am sure that the children of this premise will receive the best guidance and lead a morally sound life. I am grateful to have had the opportunity to participate in this program. These are the kinds of things that Prime Minister Narendra Modi is thinking about, regarding the country's students and children. I really appreciate you having good hands receiving calls 24/7 and following up with actions for the sake of the children, who are in desperate need of help," the Minister said. .
During the time of the British Presidency, people used to travel to faraway places for higher education. However, after independence, the people of this region made this entire region comprising of Manipal, Udupi and Mangaluru the best educational center known today not only in India but in the whole world. As far as the quality of education in the private sector is concerned, this area stands out as an exemplary case. The people of this region are enterprising and they know what shortcomings this region suffers from. We have a lot to learn from this area," she said.
Union Minister of State for Agriculture and Farmers' Welfare, Shobha Karandlaje, said the finance minister has contributed through her MPLAD fund to the development of Sri Krishna Balaniketana.
"Nirmala Sitharaman is a role model for all women in the country. It is not an easy task for a woman to become a Union Minister and manage various portfolios. She should also continue to be a member of Rajya Sabha of Karnataka in the future," she said.
FOLLOW US ON SOCIAL NETWORKS