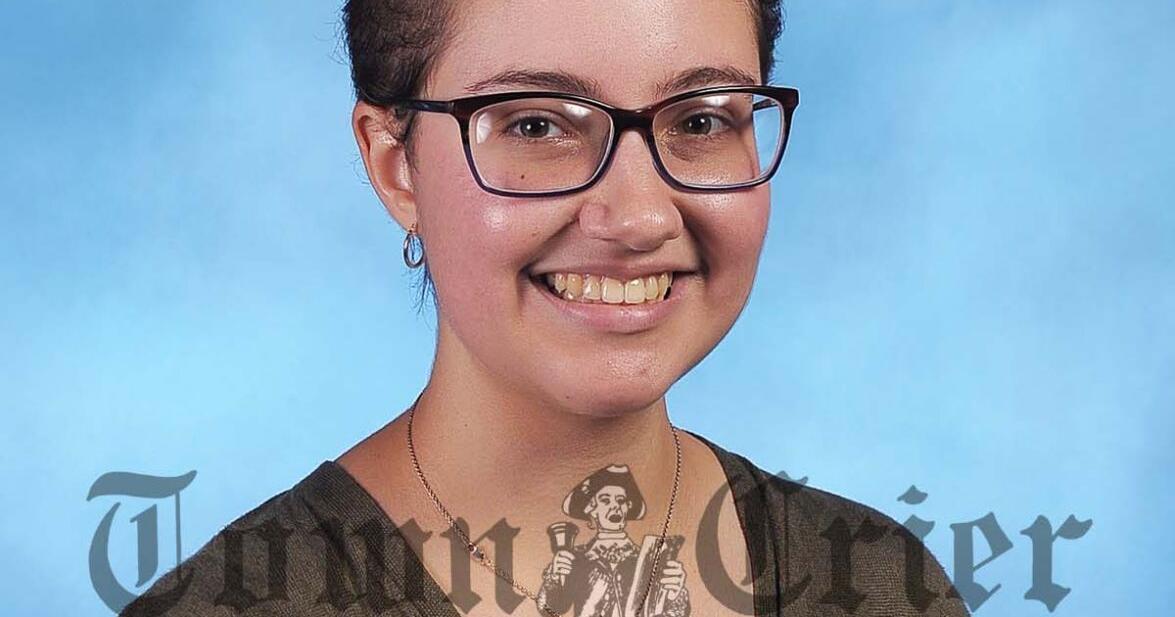 Bailey and Campo receive Rotary Hats Off Award | News
TEWKSBURY — On Thursday, February 17, The Rotary Club of Tewksbury honored Class of 2022 TMHS members Eówyn Bailey and Lauren Campo for receiving the February 2022 Hat's Off Award.
The Hat's Off Award is a joint initiative of the Rotary Club of Tewksbury and Tewksbury Memorial High School to recognize students who have distinguished themselves both academically and civically in the community.
Eówyn Bailey, daughter of Malinda and Brian Bailey, was nominated by TMHS faculty members Graca Dudley, Nancy O'Hare and Cathy Stacks for her kind and generous nature and for her joy in learning which led her to academic excellence.
Academically, Bailey earned regular spots on the TMHS Principal's List and Honor Roll throughout her high school career.
Taking a stacked course schedule of four AP (Advanced Placement) courses, added to his completed AP course from junior year, is an impressive course load for his high school career.
A recipient of the Biliteracy Achievement Award in Spanish and Latin, Bailey also hopes to receive the Massachusetts State Seal of Biliteracy in Spanish and Latin by the end of this school year.
Bailey's academic accomplishments have made her an active member of her TMHS community.
She is an active member of the National Honor Society, TMHS Yearbook Staff, TMHS International Club, Writing Club and Peer Mentoring Program.
Bailey's leadership qualities shine through in her roles as vice president of the Junior Classical League and officer of Students Against Destructive Decisions (SADD).
During her last four years on the TMHS campus, she also helped tutor other students.
Outside the walls of TMHS, community service is a top priority for Bailey.
Her fundraising work includes volunteering with organizations such as Toys for Tots, Doctors Without Borders and Souls for Shoes.
Bailey was also involved in making blankets for the mothers and children of Hart House and helped with the clean-up efforts at Tewksbury Hospital cemetery.
Somehow, Bailey also found time to work as a babysitter on a regular basis.
For her personal enjoyment, Bailey expanded her passion for music by pursuing piano lessons which she began taking at the age of five.
Lauren Campo, daughter of Sandra and Vincent Campo, was nominated by TMHS faculty member Donna Boudreau-Hill for her dedication, hard work, and strong desire to learn.
Campo's hard work paid off, earning him an impressive 4.3 GPA for his senior year at TMHS.
Campo's academic accomplishments include four AP (Advanced Placement) courses, a place on the principal's list, and receiving the TMHS Gold Card.
She is also an active member of the National Honor Society and the Interact Club.
As driven as Campo is academically, she also remains physically challenged as a member of the TMHS dance team.
Outside the halls of TMHS, Campo remains just as active in serving her community. She has participated in Relay for Life (a fundraising event for the American Cancer Society) and Lazarus Hike for Hope.
Despite such a busy schedule, Campo has a job at the Merrimack Valley Pavilion Family Fun Center and was recently promoted to shift supervisor. She also takes care of the nannies of elementary age children to help them with virtual learning.
After graduation, the two Hat's Off recipients plan to continue their journey on the path of education.
Bailey plans to go to college in the fall with a double major in classics with an emphasis on Latin and Spanish. Having already written numerous poems, short stories and the debut of two novels, Bailey hopes to be a part-time author while pursuing a career in teaching at the high school or college level.
Campo is still at the decision-making level of his college career, but plans to go to college and earn his bachelor's degree.
Regardless of their future, these well-deserving Hat's Off Award winners are headed in the right direction!