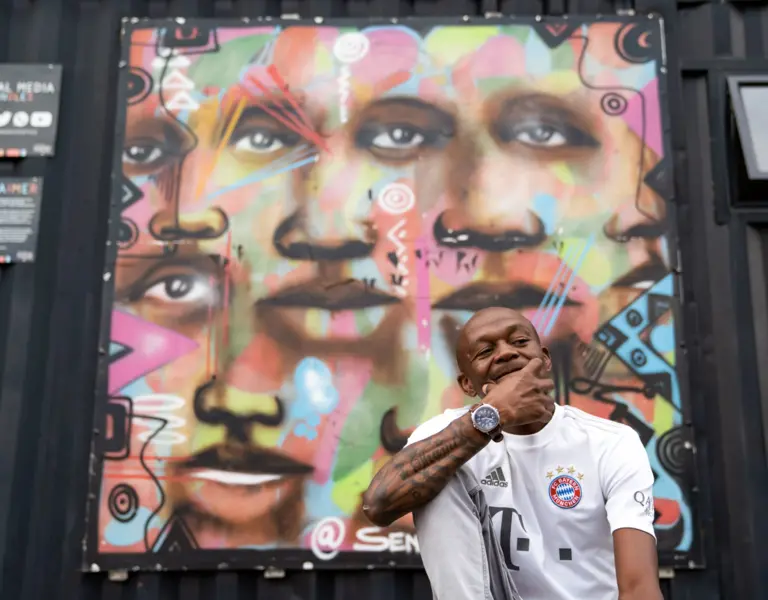 Are AI technologies fueling modern colonialism?
Join us on Thursday, May 5, 2022 at 10:00 a.m. EDT for a special conversation on Twitter Spaces with grantee Karen Hao and reporting partners Heidi Swart, Nadine Freischlad and Andrea Paola Hernández about their groundbreaking project AI Colonialism, a four-part series about the unequal impacts of AI technologies through the eyes of people around the world who experience them. Recently published in MIT Technology Reviewthe series reveals how AI impoverishes communities and countries that have no say in its development, the same communities and countries already impoverished by former colonial empires.
Much of the public discourse examining the development of AI today has focused on the United States: in particular, how Silicon Valley's profit motives have spurred AI research and its repercussions. This account misses a much larger story.
Silicon Valley may still be where most AI algorithms are developed, but the data these algorithms are trained on is collected in another country, tagged in a third party, and used to develop models deployed in a fourth.
AI Colonialism investigates these misdeeds in South Africa, Venezuela, Indonesia and New Zealand, and also suggests how AI could be so much more – a way for historically dispossessed people to reassert their culture, their voice and their right to determine their own future.
Hao, Swart, Freischlad and Hernández will be joined by editor and director of the Pulitzer Center's AI Accountability Network, Boyoung Lim. They will discuss the findings of their reports and highlight how collaboration can support stronger cross-border investigations. We hope you will join us!
—
* Karen Hao is the AI ​​Editor at MIT Technology Review, covering cutting-edge research in the field and its impact on society. She is also an MIT Knight Science Journalism Fellow and a Harvard Technology and Public Purpose Non-Residential Fellow. His work is regularly taught in universities and quoted in government reports and by Congress.
In 2019, his weekly newsletter, The Algorithm, was nominated for the Webby Awards. In 2020, she won a Front Page Award for co-producing the podcast In Machines We Trust.
Prior to Technical reviewshe was a technical journalist and data scientist at Quartz. She earned her bachelor's degree in mechanical engineering and a minor in energy studies at MIT.
*Heidi Swart is a South African freelance investigative journalist and contributor to MIT Technology Review. She writes about espionage, security, surveillance, and data privacy issues in the public and private spheres. She has written extensively on illegal government surveillance, interception technologies, cyber espionage and cyber security, risks to critical communications infrastructure, social media monitoring, data mining, CCTV, artificial intelligence in surveillance, biometrics and the impact of the covid-19 pandemic on surveillance practices. .
* Andrea Paola Hernandez is a freelance journalist from Venezuela who covers gender, race, LGBTIQ+, human rights and their intersection with technology. His work has appeared in The Guardian, The New Humanitarian and Global Voices.
* Nadine Freischlad is an Indonesia-based journalist interested in stories at the intersection of technology, business and society. She chronicled the rapid rise of ridesharing platforms in Southeast Asia and covered the impact of digital disruption on various sectors like banking and retail.
Freischlad's signature appeared in Technology in Asia, South China Morning Post, VICE, among other media. She is currently Deputy Editor for Southeast Asia at The Ken.
* Boyoung Lim is an editor and head of the AI ​​network at the Pulitzer Center. She previously worked as a journalist at the Korea Center for Investigative Journalism (KCIJ) – Newstapa. She is a member of the International Consortium of Investigative Journalists (ICIJ).
Before becoming a journalist, she worked as a police officer, specializing in cybercrime. She graduated from Korea National Police University with a major in criminal investigation and holds a master's degree in international studies from Seoul National University. She left the police following an order to translate a letter denying police responsibility for Baek Nam-Gi, who later died after being hit by a police water cannon.
Since beginning her journalism career in her native South Korea, she has covered human rights abuses, illicit financial flows, tax injustice, the medical device industry, and more. An international survey of pseudo-scientific publications by Norddeutscher Rundfunk (NDR), in which she participated, won several national journalism awards.