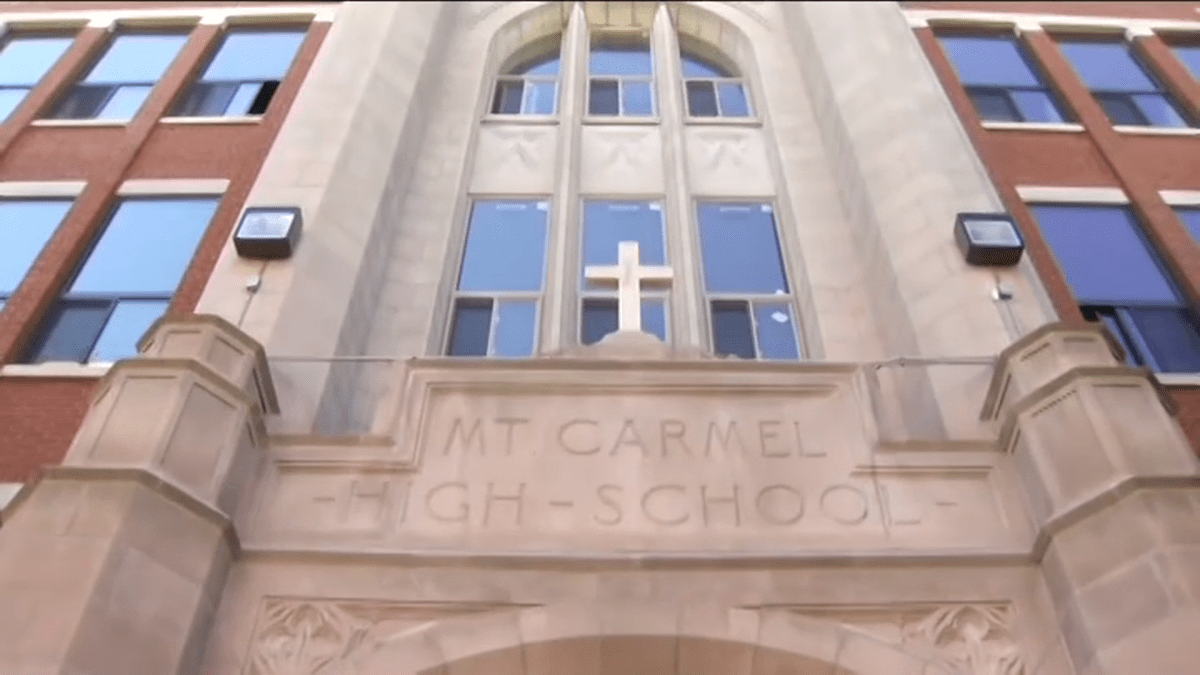 All-Boys Mount Carmel Catholic High School debates whether to go co-education – NBC Chicago
Mount Carmel High School in the Woodlawn community of Chicago has been an all-boys school since its founding more than 120 years ago. But that could soon change.
In a post on its website, the Catholic high school said it was studying the possibility of going coeducational in 2023.
Brendan Conroy, president of Mount Carmel High School, says demographics are declining in both public and private schools, and that's why the school is discussing possible change.
"We would rather make a decision as we watch these difficult demographics ahead, from a position of strength, than find ourselves on the road, perhaps having to make a decision from a position of something less than strength," did he declare. said.
As noted in the post on the school's website, growth has been elusive for all single-sex schools in the Roman Catholic Archdiocese of Chicago. However, growth is occurring in mixed backgrounds, according to leaders.
Reverend Carl Markelz, former headmaster and president of the school, said the Carmelites, who founded the educational institution, "applaud this exploration, as it intends to build on the strengths of 'an already solid school'.
"Now is the time for the Mount Carmel community to engage in constructive dialogue about gender diversity," he said.
People connected to the school have expressed various opinions about this possibility on social media.
Some say the change would be "disastrous" and say "the time is not right".
Others claim their daughters should enjoy the same opportunities they had when they attended Mount Carmel.
"We want all the opinions, it means people care deeply," Conroy said.
Conroy stressed that no decision has been made and that everyone's opinion is welcome, whether they are for or against the change. If approved, the school will become coeducational in the 2023-2024 school year.