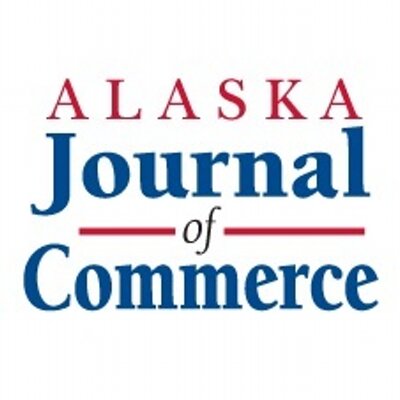 Alaska Journal | Movers and Shakers for October 10
Southcentral Foundation board selected April Kyle as president and chief executive officer. She has served as Interim President and CEO since August 2020. Her career at the Southcentral Foundation spans two decades. Prior to her year as Interim President and CEO, Kyle was a member of the Vice President of the Behavioral Services Division of the Southcentral Foundation. Kyle helped build the Southcentral Foundation's Nuka care system. She was an early graduate of the Executive Leadership Experience of the Southcentral Foundation, as well as a member of the inaugural class of the Alaska Native Executive Leadership Program at Alaska Pacific University and the Top Forty Under 40 class of Alaska Journal of Commerce in 2013. She obtained her MBA. from the University of Washington.
Deputy Director of the Alaska Native Science and Engineering Program Dr Michèle Yatchmeneff recently accepted a position as Executive Director of Alaska Native Education and Outreach for the University of Alaska Anchorage. In her role as deputy director of ANSEP, Yatchmeneff has been an educational advisor to more than 2,500 students of the ANSEP longitudinal education model. Yatchmeneff was the first female Alaska Native Engineering Professor in the UAA's Department of Civil Engineering. She is currently an associate professor in the department where she spent the last six years as a researcher. Yatchmeneff's work has won awards from the National Science Foundation and other distinguished research organizations. Before obtaining her bachelor's degree in civil engineering, her master's in engineering management and her doctorate in engineering training, Yatchmeneff began her STEM training as a student at ANSEP.
Paula Vrana was appointed commissioner of the Alaska Department of Administration. Vrana has been the deputy commissioner of the department since January 2019. Acting commissioner Amanda Holland is retiring after 30 years of service in the state. Vrana practiced law at the law firm Brena, Bell & Clarkson and was CEO of the Copper River Native Association as well as Executive Director of the Hospice of Anchorage.
Alexandra hoyt was promoted to Project Manager II with Ahtna Engineering Services LLC. Hoyt joined Ahtna in 2013 as an environmental scientist / biologist. Hoyt holds an MA in Geography: Environment, Society and Development from the National University of Ireland in Galway and a BA in Community and Environmental Studies (Minor in Business Administration) from Colby-Sawyer College in New London. , NH Justin dunn was promoted to Program Manager in the Construction Services Division of Ahtna Environmental Inc. Dunn has over 14 years in the industry and joined AEI in February 2019 as a Senior Project Manager. Ahtna Solutions LLC. announced the addition of a Senior Proposal Manager Michelle McGarry. With over 15 years of proposal management experience, McGarry has led proposal teams across the United States. over $ 500 million in new contract awards. Ahtna Global Inc. added proposal coordinator Chase quinn. Prior to this position, she worked at HDR Engineering for four years as an assistant project coordinator on environmental, water and transportation projects. Ahtna Engineering Services LLC. hired proposal coordinator Connor weiss. Weiss graduated from Washington State University with degrees in Management Information Systems and Marketing. Prior to starting his position as Proposal Coordinator in fall 2020, he worked for Ahtna in the field as a laborer on projects in Metlakatla and Shemya Island. Ahtna Environmental Inc. has hired a Director of Marketing and Communications Katy kless. She worked in marketing for 16 years and 11 years in the A / E / C industry. Ahtna Engineering Services LLC. hired Marketing & Communication Manager Laura Reishus. She has more than eight years of experience in simultaneously managing graphic design projects and marketing campaigns, from concept to completion. Prior to joining AES, Reishus served as Director of Development for Habitat for Humanity. Ahtna Global announced Jacob Henkel joined its construction division as a senior project engineer. Based in the Anchorage office, Henkel has worked as a project engineer for Alaska Frontier Constructors and Granite Construction Co. and as a heavy equipment operator for the previous 10 years.